Special thanks to CFW- Connect Furniture & Wood for introducing our new product NIDO.
The famous and multi-awarded Greek creator and designer, Andreas Varotsos, started the collaboration with the company Poufomania.
The result of the collaboration is a bean bag-nest for outdoor and indoor spaces, Nido.
The original thought behind the creation of the pouf is a seat that accommodates the whole body in a comfortable, relaxing position.
It is no coincidence that the name given to it Il Nido translates as "the nest". Nest means shelter, security, calmness, relaxation, rest, but also a base.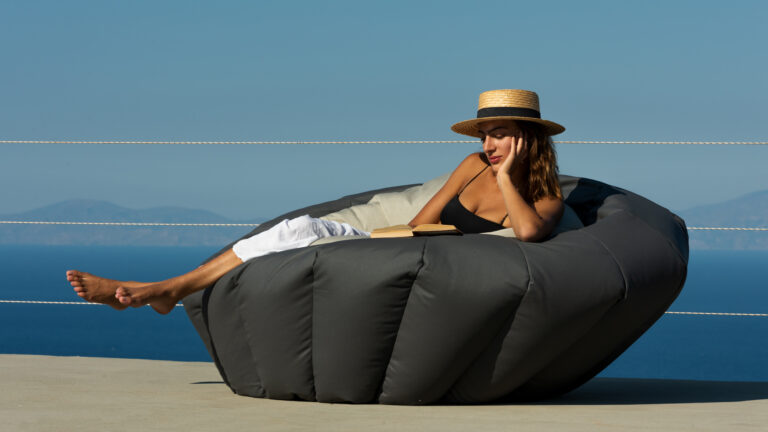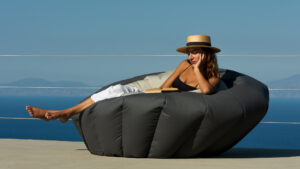 Everyone deserves such a shelter these days. A nest-seat for both outdoor and indoor spaces that will always be there in a corner. Able to provide us with that precious sense of safety and security. This feeling seems to be what the designer had in mind for the il Nido bean bag. The bean bag consists of two separate parts, and follows the lines of a real nest. Its extra "member" pillow emphasizes its "soft" and "comfortable" character, offering it even greater comfort and relaxation, but also the feeling of sinking and isolation.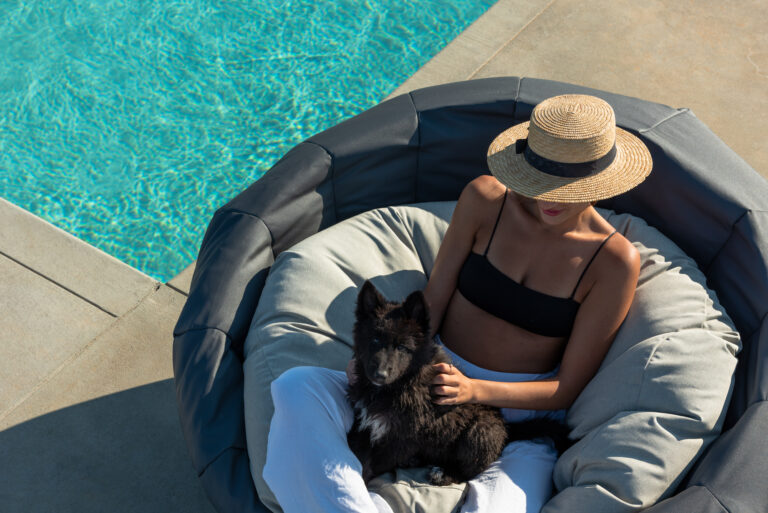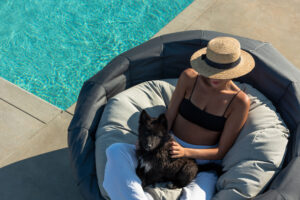 Like most of Poufomania designs, they are custom made. This means that the Nido design can be created from many different fabrics and colors so that you can really make the "nest" of your dreams, according to your own aesthetics and the style of your home.
A nest-seat that will protagonists in your favorite corner at home or outside. In the corner where you can be distracted, read your book. A pouf where you will hug your cat or dog, you will share with your partner. This corner that will be the little kingdom of self-care that we all deserve after or before a hard day.
Andreas Varotsos' Nido for Poufomania was created precisely for this kingdom. This is the throne for this kingdom.